3-30-21 / Upcoming All-Originals Show!
---
Things are starting to get back to "normal"!
If you take a look at the show lists for the Louisville area, you will find that the music scene is coming back to life bit by bit.
For this weekend, my show schedule is no exception – three great shows at three great venues!
However, one show is particularly important –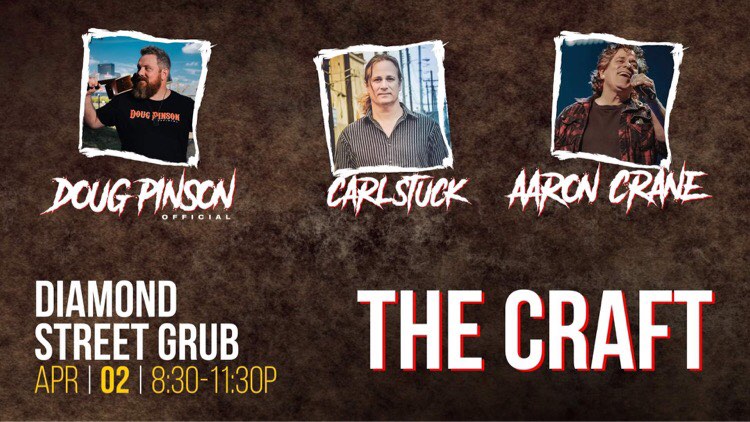 This show will be held this Friday at Street Grub in St. Matthews, and it is important for a big reason – ALL ORIGINALS!
This show will feature me and two of my songwriting buddies, Carl Stuck and Aaron Crane.
I have written probably close to 10 songs with Carl, and am easily pushing 100 with Aaron, as last year gave us plenty of time to focus on "the craft" – the craft of songwriting.
This will be a Nashville songwriters-style night, where Aaron, Carl and I share stories and songs – some that we have all written on as well.
If you are a fan of the originals scene, you don't want to miss this show!
In addition, we also have two other great shows!
Saturday, we return to the Fish House in Shepherdsville, and Sunday night I will be performing with Larry Denham at Diamond Pub and Billiards in St. Matthews!
Events can always be found on our website here!
As always, you can access my new music on our YouTube page, or on our Spotify page.
I appreciate you all so very much, and look forward to singing with you this weekend!
---