11-9-20 – Upcoming New Single And More
---
Hello everyone!
It's good to be back on the blog posts – been a while.  I have recently cleaned up old blog posts as well, so I can refocus on what has been going on these last few months.
Granted, I don't have to say much about 2020 – it's been a hard year for us all.  Once COVID became a part of our lives, every musician's gig schedule was up in the air, and it has been a slow process.
I have been blessed to slowly get back to gigging – nowhere near the workload that I once had, but one day at a time, I am getting back towards a form of normal.
I could discuss SO many different things that have happened this year, but one of the main things I think should be discussed is what is new in the world of original music.
With encouragement from Traci and friends, I have really gotten to be able to push myself into a place where I am either performing 100% originals at shows, or a blend of originals scattered with a cover occasionally.  This has been a huge thing for me, and I would debate it is a huge thing for every artist that wants to do their own material – taking that leap can be daunting, as we all know, but it is well worth it in the long run.
With that, we come to this…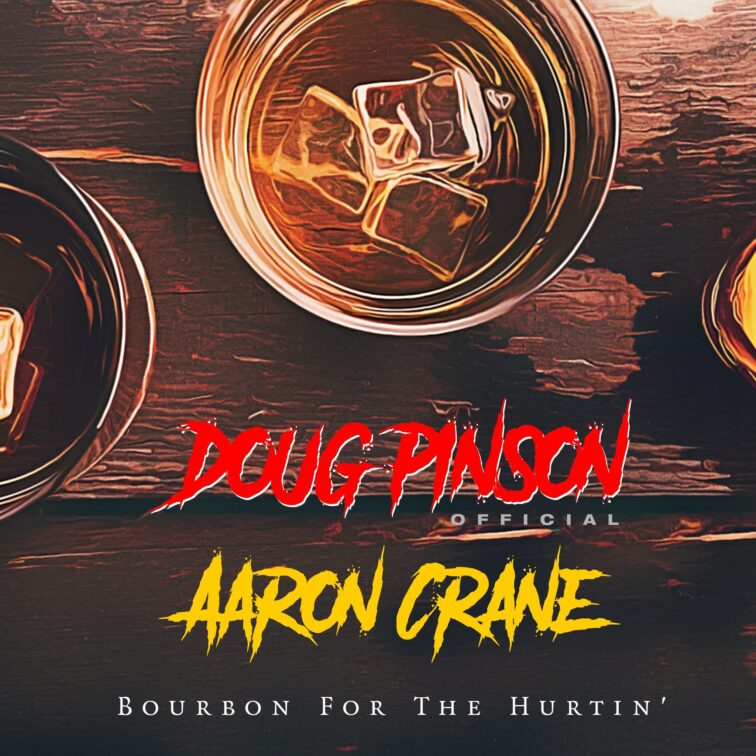 This last year, I have been blessed to do a ton of co-writing with various people from all over – Carl Stuck, Craig Soderberg… even Traci has written with me…but one person in particular I have written with extensively this year is Aaron Crane.
We wrote our first song together a few months back – it was a co-write between me, him and Carl Stuck called "Me And Mumbles". I got it recorded and released recently in demo format…and it began a journey of co-writing this year that has helped see my catalog expand with many new, great tunes…including this one.
A fellow songwriter in town (Ursula Ratliff) reached out to me about working with her on a song idea – "Bourbon For The Hurtin'" – I liked the ring of the title and the singalong sensibility of the melody, and I reached out to Aaron to set up a time to finish the cowrite.
Once that was finished, we teamed up with Jordan Bailey at 410 Studio in Corydon, IN to create a full production.
This song is drenched in traditional country music values – lyrics that tell a real life story, coupled with soul-filled steel guitar and Merle Haggard-inspired lead guitar licks…this one is a nice tall sip of refreshment.
We are super excited for its release – you can quench your thirst for real country music with "Bourbon For The Hurtin'" on November 16th!
This will be available on all major platforms for download AND streaming.
With that, I leave you with our promo video for "Bourbon For The Hurtin'"…
---